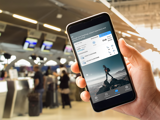 Airware
Mobile SDK
Enable current airline apps to interact with Airware appliances via a simple integration of the Airware SDK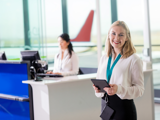 Airware
Agent App
A boarding solution that removes any requirement for CUSS/CUTE/CUPPS to enable self-service boarding at the gate via a handheld tablet.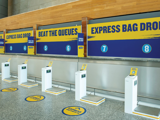 Airware
Appliances
Hardware installed in the airport providing the connectivity and peripherals required at bag tag, drop and boarding checkpoints.


The latest
News and Updates
The Elevated

Passenger Experience
Airware's disruptive and unique solution guides passengers through the entire departure process utilising the power of the smartphone that's in the hands of the traveller, elevating the customer experience to new heights. By leveraging the power of smartphones, Airware offers an unparalleled level of convenience, simplicity, and customisation, ensuring that each traveller feels cared for and supported every step of the way.